Lessons from a hike to Rajmachi fort
Once, when I was younger, I rode my bike for over 200 kms, non-stop. And then, a strange thing happened. My bike stopped, without a warning. I had managed to overheat it! My only option was to wait until it cooled down. I did not learn much that day, except, that vehicles do overheat, and I would have to wait for it to cool down before riding it, again. Now, years later, I, finally, learnt the intended lesson.
As soon as I saw an ad for a group hike to Rajmachi mountain-fort, I booked it in a hush; I wanted to escape from the panic attacks that had been eating my sleep for the past one week. It was with a group that I had never met before; 14 of us.
1) Spending time with energy powerhouses can lift you from your worst down, I realised.
My hike-mate, a 62 year old man, who was more fit than some of us, less than half his age, rekindled the group with amusement and motivation whenever we were bothered by the harsh terrain that we had to cover, ahead.
A multi-talented lady, who is a linguist, who has a beautiful voice, who is also a self-proclaimed feminist and borderline male-basher (forgive me :P), also played a big part in creating a strong bond within the group.
A professional yogi who does splits and headstands as effortlessly as we breathe and fart, made sure we all were fit enough for the trip and released all our hidden stresses.
Everybody contributed in their unique style to make sure that others went home with great memories for life. 🙂
2) The beauty of a new group is that majority people don't know each other, yet, everyone wants to create great memories for others. (First impressions?)
Every interaction is about "how I can be of use to the other person". These are one of those moments when you stop thinking about yourself and start thinking about the other person; just what is needed for people suffering from panic attacks, I found out.
3) The trek route was filled with captivating greens all around, gentle beats of monsoon rain falling on my shoulder, cold breeze cuddling every inch of my exposed skin, and impromptu laughter whenever a fellow hiker fell into a hidden mud bath. The scenario unfolding around, actually, implored me to stop, and take it all in.
This reminds me of the salon scene from the movie, "Eat Pray Love".  Julia Roberts says, "I feel so guilty. I've been in Rome for 3 weeks and all I have done is learnt few Italian words and eat."
Her Italian friend replies, "You Americans do not know pleasure. You work too hard, get burnt out, and then, spend the entire weekend in front of TV, sloshed, in your pajama, calling it entertainment. But, it does not give you pleasure!"
He continues (paraphrasing): "You need to learn from an Italian. We have a concept called Dolce far niente: the sweetness of doing nothing. We always stop to feel our emotions. If a restaurant inspires us, we go there for a drink; we take a nap after we work for some hours, or we go back home and make love to our wife…."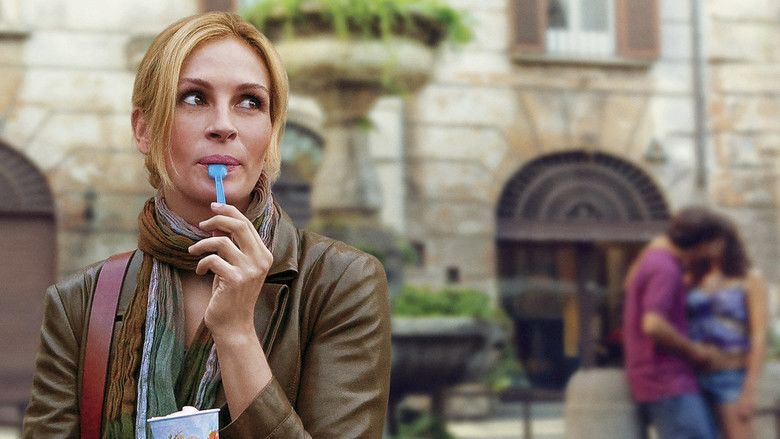 I remember meeting a businessman in Dehradun. I told him that I was on a vacation as I had been working hard for the past few months. Immediately, he countered, "I have been working very hard for years, but I haven't taken a proper vacation, yet." I felt guilty.
It's time we learnt how to enjoy life from the Italians, and stopped imitating the Americans, perhaps? (A couple of my American friends have settled in Europe for the exact same reason.) Life is not to be paced through, but to be enjoyed, slowly, taking ample breaks.
One thing is certain, you can never take enough breaks, as life happens in between those breaks!
4) I realised that even small things can be a source of immense happiness if I have the right mindset. We played dumb-charades that night. The entire group is split into two; a person from one group is given a film's name by the rival group; now, he has to make his group guess the correct name using hand gestures, alone; in the meanwhile, the rival group tries to distract him.
When I, finally, got my group to guess the film-name correctly, I experienced a sense of achievement not different from when I see my client's eyes gleaming after a demo of my software product.
5) The solution to most of our mental problems (panic attacks, fears, worries, anxiety,…) lies in the knowledge that we are not alone. Humans are social beings. When we find that, like us, there are other people who face the same fears, then, somehow, magically, the fear loses its power to control us, any longer.
I met two beautiful girls in that trip, who had spent sleepless nights due to over-thinking, just like myself. The feeling when someone "gets you" is almost as magical as when you have had an orgasm. (Oxytocin effect? ;))
6) The secret to happiness lies within ourselves. Period. The luxury cars or expensive vacations will only give you positive stimulations. To convert these into happiness, you need to have a sense of gratitude and kindness. Else, you would be caught in an endless dopamine-addiction cycle, craving for more and more positive stimulations.
Bottom-line: the more selfless you are, the happier you become.
More on this in another post: the curious case of fleeting happiness.
Now, I just got distracted by a swarm of Damselflies circling around my laptop (see image).  I'm in a remote jungle in Kodaikanal, enjoying my friend's hospitality; he manages a 140 acre piece of heaven called Elephant valley resort.
Oh, and the lesson that I learnt is this: