Design a work environment for greatness
Almost half of your team's life is spent working (either from office or remotely). Don't your team deserve to get a great experience from their work environment? What if you found out that a major portion of their productivity is dependent on it?
The good news is, you can design such a work environment without much expense or effort.
Allow people to move around
Begin work with a light exercise.
People who work at desks should stand or walk around for at least two hours a day to avoid health risks related to too much sitting, according to a 2015 British study.
Just provide your team with a portable desk with arm support (in addition to a fixed work bench and an ergonomic chair). Let them choose to sit or stand while working.
However, being on the feet, all day, can also lead to aches and pains, and loss of energy. So, encourage movement every 25-30 minutes.
Too little lighting will negatively affect your energy levels, while too much lighting will strain your eyes. Poor lighting strains the eyes. Avoid these:
Insufficient light
Too much light
Too high or too low contrast
Poor distribution of light
Flickering light, etc.
Natural off-white lighting is ideal for reading. When unsure, ask your team-mates if they sense any strain in their eyes due to the lighting conditions.
Increased ventilation and lower levels of air pollution are linked to better performance.
Consider an air purifier, if the office structure prohibits free-flowing air.
You may also consider placing house plants (that do not need much water or sunlight).
Also take into account various comfort factors like temperature, humidity and air movement, etc.
People need to take breaks (for health reasons and social interactions). So, there should be place where they can chat or simply unwind without disturbing other team-mates. (If possible, a space with a nice view.) This helps in solving difficult problems, too.
A big wall (notice-board)
Every work place must have a space where team-mates can share information: related to work or any upcoming events. This will help in making the office lively, as well as, keeping every one updated about important info. (If you have a space constraint then you should consider investing in a software to solve the problem. It will help you and your team to access "the wall" from any place.)
Try to have one meal, at least the evening snack, with the entire team. This will help to build the right environment and make sure the culture of the company is spread throughout the team. If the majority of the people in your company understands and operate by the culture, then you can easily find leaders to support you during difficult times.
Team mates can go for outing, at least, once a month. (It need not be expensive.) And, people should be encouraged to offer suggestions for the outing. This creates a good reason for your team to stay together. During such trips, away from office, people tend to open up, better. This is how strong teams are built.
In essence, your goal (as a boss) should be to create a work environment, where people no longer care about the work-life balance, as they have enough reasons to trust you with their lives.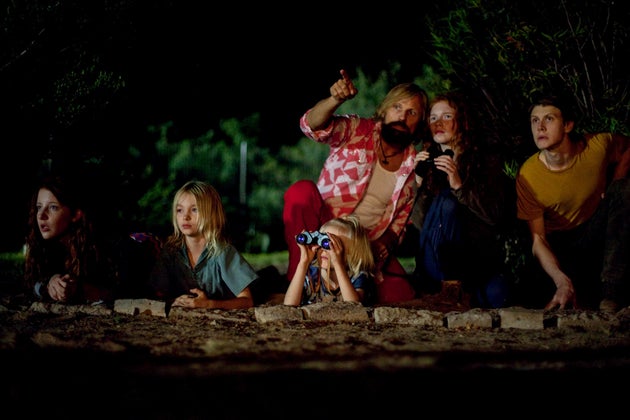 Give people freedom (treat them as adults)
There is a movie, titled, Captain Fantastic. In it, the father treats his kids as adults. It shows some unique concepts on child-rearing. (Please watch it, if you haven't, already!)
When team mates believe they have absolute freedom, they start thinking more creatively, which will be beneficial for the company, in the long run.
(With certain innovative softwares, you can actually let your team-mates work from any place. You can be at any place and, yet, track what each of your team-mate has been doing. An added benefit is that your team need not waste time explaining to you how they spent their time at work: no unnecessary emails or forwarding of excel sheets.
Most of the people want to do good work. Give them the right tools and the right training, and they will do wonders. Every person has an innate urge to grow and learn (that is the way people succeed in life).
If you trust your team-mates, challenge them, enough, and create a learning environment for them, they would never want to leave you, and you would be approached by many smart people to join the company.
Giving and receiving feedback is a great way to show your team-mates that they belong with the company. A sense of belonging helps people to bring out their best. People feel motivated and valued when they are given accurate feedback and shown how their work contribute to the company's success.
And, never be afraid to ask people for their opinions on a new benefit, offered, or thoughts on a new project. You would be surprised by the response you get. It would be priceless.
---
Note: All the, above, points are written assuming that you hire great people, and great people, only. A single bad hire can wreck havoc to the entire culture of your company.
Stay tuned for posts on how to hire and how to create the right culture.